Yesterday I spent some time customizing my Linux. Today I took a screenshot.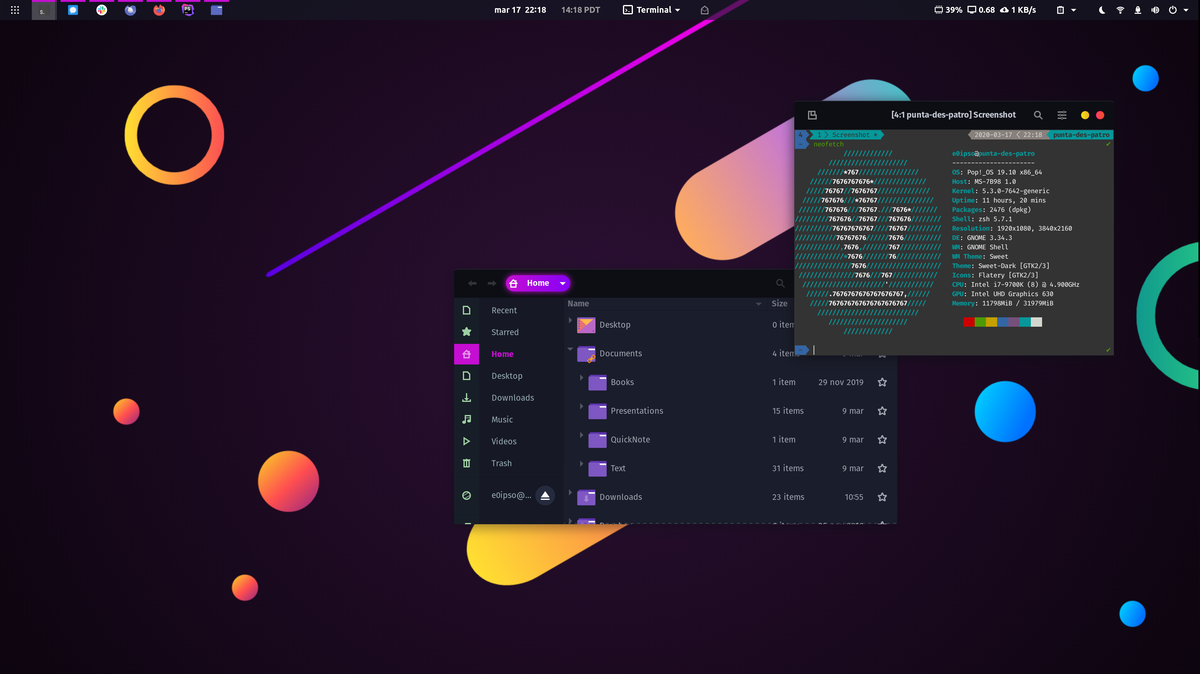 👋 Subscribe!
If you like this content, you might consider subscribing to this site's RSS feed. This is the best way to stay up to date with new content on the site. If you don't know how to subscribe, you can check this tutorial.
Post author: Mateu Aguiló Bosch
Copyright Notice: All articles in this blog are licensed under CC BY-NC-SA 3.0 unless states otherwise.